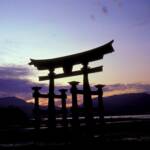 LISTEN ALL THAT YOU CAN.RADIO DISC JOCKEY            may go off-line FOREVER soon.

   Save the Email address. We may be able to send       tapes privately for historical use.

Pictures of Japan, beautiful scenery and josans.

and also page two at (click on these lines)

Imagine yourself as a young Japanese growing-up to such foreign voices, distant diathermy, morse code, radio telefax machines, and static & Gary Owens of KMPC Los Angeles on the flagship Armed Forces Radio Tokyo FEN in 1960's-70's .On FEN airchecks you will hear AM & SHORTWAVE ID's.  Like "3.15 Megacycles, Far East Network, Tokyo." The voice was a killer. In the studio these played simultaneously from a pillar of cartridge machines, one for each FEN frequency.

              Pictures of us in Japan below.

What are your experiences in radio or Japan?

Briefly describe in the Guestbook your thoughts or push the Email button for your private message. Say "thanks" for all the time and money into this site.

I enjoyed the Rosenkeller on the Ginza; meeting with new American and Japanese friends; travelling.


RADIO DISC JOCKEY.Homestead.com