RADIO DISC JOCKEY.Homestead.com






ARCHIVE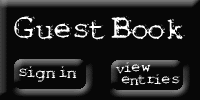 PORTLAND BROADCASTERS -                    1963



Above:  Young Listener lives in 1950's RCA console, which doubled as our transmitter modulator.

To Three Sisters Oregon in 1958 Thunderbird with that Interceptor police 352 cu. inch motor.

.

Jackie Jackson (no pix) was a beautiful person; 

I owe her a lot for her life and time she gave me. Jackie loved all of her friends, but how many returned her love for them?

Below is Upper Klamath Lake from Ka-Go radio.

Steve/Chuck/Web Camel and Kin Jones KAGO, ABC Affiliate, Klamath Falls Oregon (above on right)

If you consider yourself a strong believer in the true Messiah please surf here and gave it a try.

If you study the Scriptures of ancient times, Hebriac or Messianic teachings, The Ten Commandments WITH the statutes and judgments you will want to explore.




KUJ control board1976.

WallaWalla

Washington​

 (Below) 

 Eureka CA Old-Town Cooker, Tom Kenlon KATA, KIEM, KRED, 1970  

51 plus years ago.  1965 KAGO, Klamath Falls, Oregon.'58 T-Bird the 350 Intercepter on KAGO Hill.

Appreciations to Duane White of Upstate for WPTR aircheck.  Thank You Mike Forrester of KPOK, KPOJ for your aircheck donations!  Robin Mitchell KOL, WLS Grady Dale Gradert,WFIL Philly.

Thank you to James Swartz,Boston.

If you have tapes, please Email us and share it.

A gift of love. It is history Radio Disc Jockey.

KACI: Jim Davis - Scott Forrest (left)

ABC Radio - The Dalles, Oregon

KACI  Davis -Scott Forrest     (below)

Chuck at Kisn Transmitter

   and at the carport