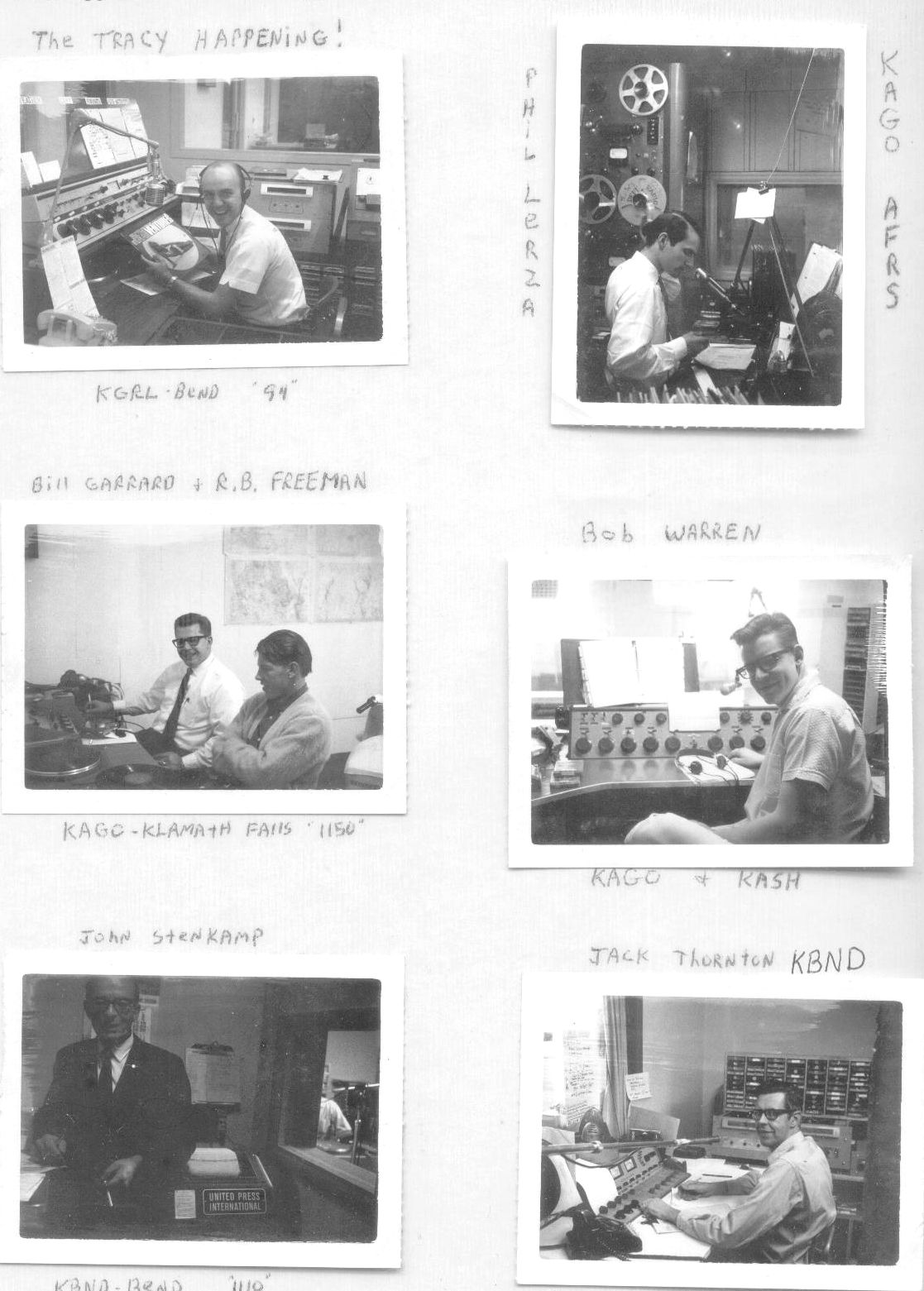 While you listen, Close your eyes and try to imagine yourself as the radio personality doing a show. WLS 890 KC with Bernie Allen, Larry Lujack, Clark Weber and Charlie Van Dyke.  These new-fangled radios feature the Super Heterodyne whistle in the background.  The 50,000 watt WLS signal at 890 khz is weak enough at Geneseo, Illinois receiver site to allow the interference.  WFIL 1968 George Michaels really works when you put yourself in his gig.

                       NEW YORK

WABC; WNBC,WPTR 1968 Albany, New York See1969 Below on Left.

Gil David and Boom Boom Brannigan -  Fabulous

This is the REAL Boomer. An all new WPTR studio plus an all-new jingle package. It was an unfamiliar new and exciting atmosphere.  Those were the days when radio was. No, wait a minute; those days are now!  At Radio Disc Jockey Homestead we are transforming our culture!  So are the Sounds of Philly Radio and Doo Wop Cafe!

Tune in WRBG Delaware on the Internet.

If you have tapes, please Email us and share it.

KGW 1968-1970 had jingles with full quality and tons of bass.  1962 KGW first AM stereo station and Fourth-Dimensional sound:  Using 620 khz and KGW channel 8 for stereo listening periods.

New KGW shows due in end of 2014.



MORE FREE DOWNLOADS
RADIO DISC JOCKEY.Homestead.com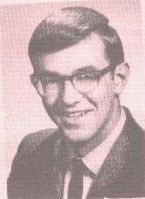 Vince: a little bit of New York Radio.

Leslie Stevens:  Fantastic Oldies

LINKS TO STATIONS CHUCK WEBER HAS ON WWW.PANDORA.NET.  The playlist order is computer generated, so it's "hit and miss" "Nine anything in a row".  I programmed the Song Titles and Artists, but the computer may, or may not know how to shuffle them.  You may vote on "Thumbs Up or Down" and Pandora will bypass songs you vote down, up to 7 per hour.  This is Free to you.

KGRL Ben Tracy Show KGRL (Below Left)




  Beloved Phil James on KAGO 1968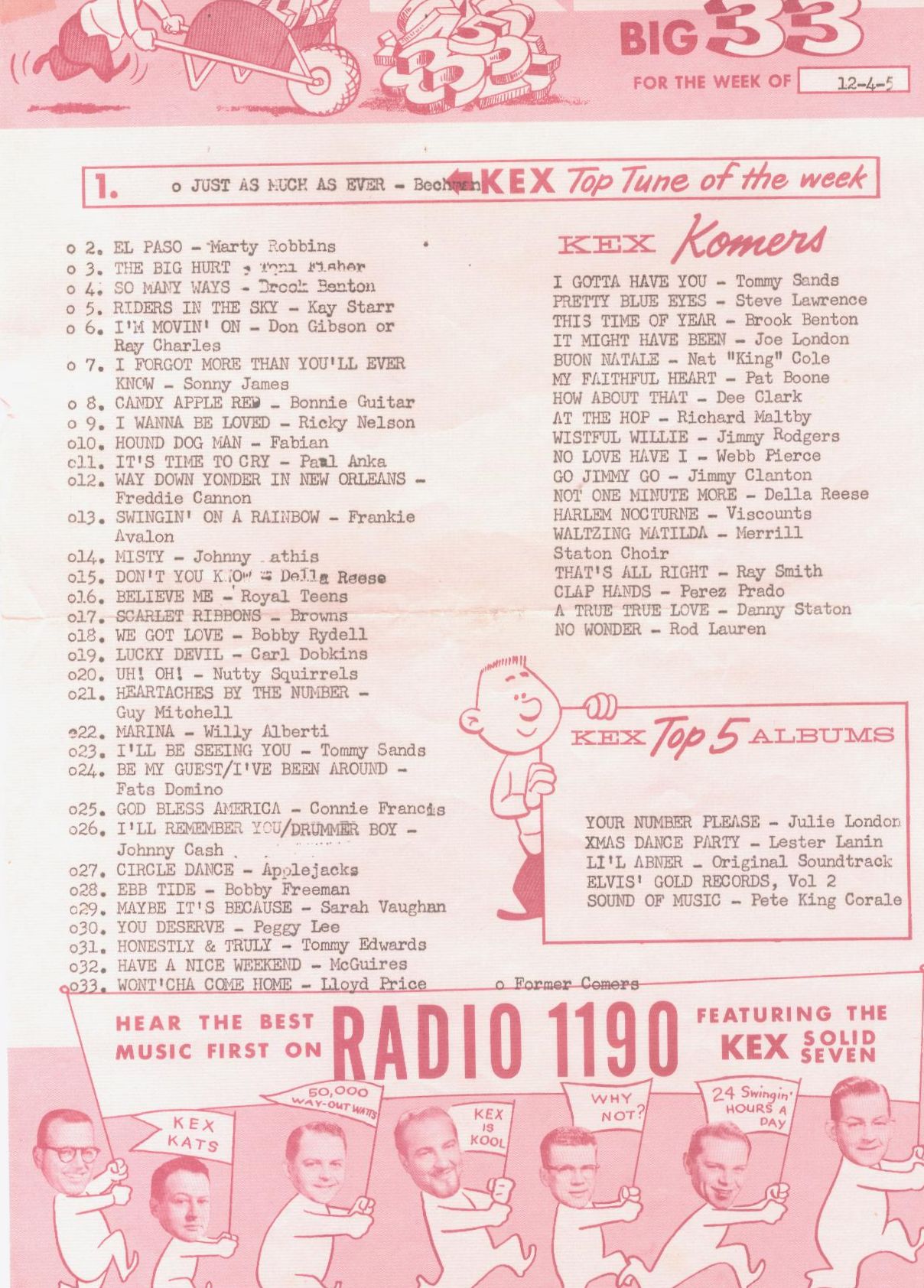 Barney Keep  Geo McGowan Russ Conrad       Lee Smith   Little Bob Liddle John Gordon      Al Priddy

Mornings     Stage announcer

                  pm drive      Midday               Sports            All night Al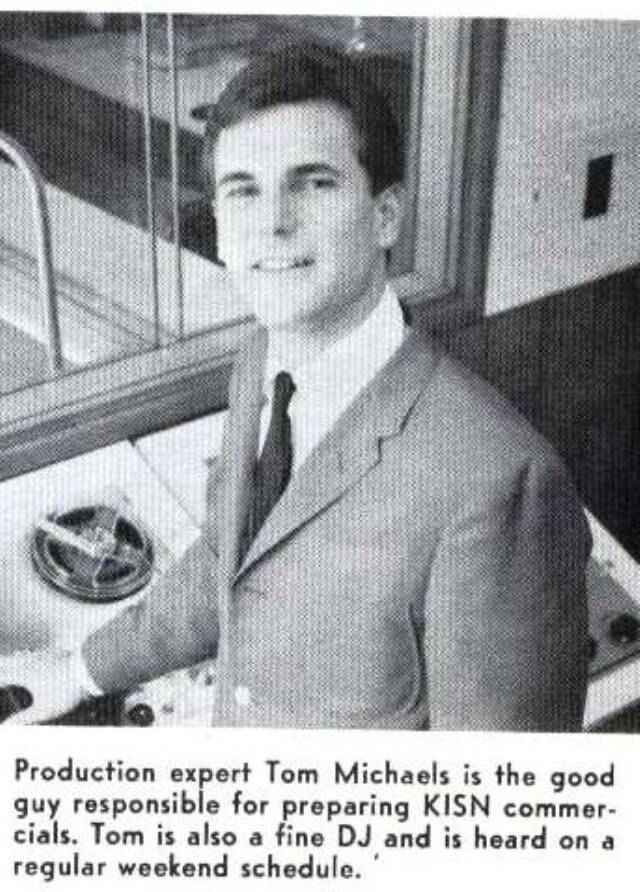 Steve Phillips in the land of the midnight sun.     "Stephen on AFRS with the Musical Most"

  aka Chuck Weber, Steve Weber

Aircheck Dream List, tapes needed:


   KISN Radio and KGON
KGON Ben Tracy, Larry Curran, Don Hughes, More History of Modern Music

Steve Brown KISN, KOIL, WIFE

Johnny WilliamsShow 1960's Kisn

Jack Sunday, weekends 1962 on Kisn

Johnny Dark, 1960, midnight to dawn on Kisn

Joe Allen 1963-64 KYMN Oregon City.

Ray Horn 1962-3 KGW, Portland Oregon

Russ Ripley 1960 Kisn and KGON-AM

Vic Night KGON 1520 Portland 1963.

Les Parsons Million Dollar weekend.

Ken Chase Show on Kisn in 50's and 60's.

RDS Don Steele on KIMA, KORD or KISN

Dave Stone Kisn-FM 2000's

Frank Benny 1959-1960 Kisn

Tom Murphy's Buddy, million dollar weekends

Bill Western - All shifts 1960's KISN Portland

Gil David WPTR Albany, NY -68- Long version