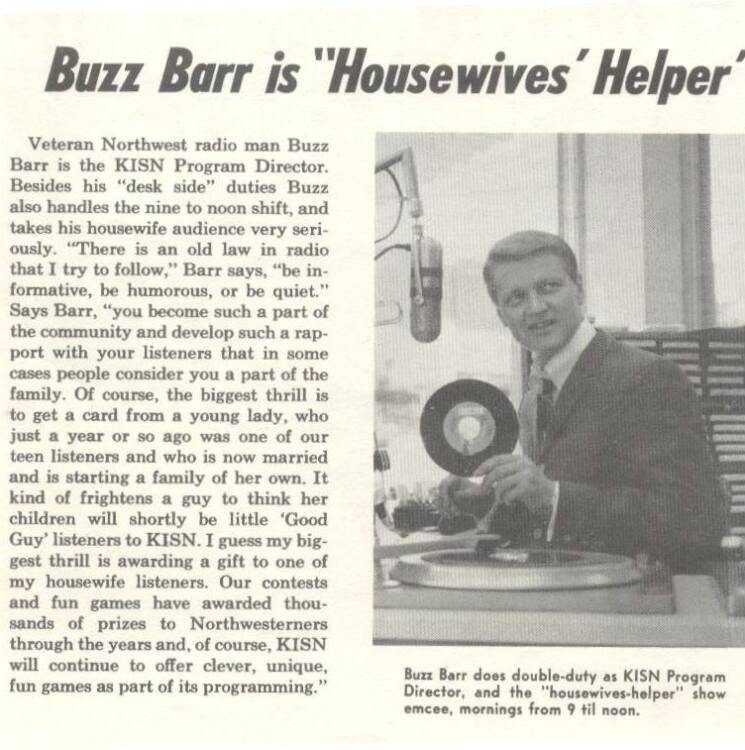 40, 50, 60 Year Class Reunions

WABC,WNBC-Beebee, Frank Reed, Johnny Dark, Don Imus way back in 1980.  AND..

Featuring KISN in Portland, Oregon -

Steve Glass, Tom Murphy, Pat Pattee on KISN                      KFRC the BIG 610!

WFIL, WIBG, Big Band Station: KMPC - FEN Tokyo and many more.Swingin' Radio Disc Jockey stations.

While you listen, Close your eyes and try to imagine yourself as the radio personality doing a show. WLS 890 KC with Bernie Allen, Larry Lujack, Clark Weber and Charlie Van Dyke.  These new-fangled radios feature the Super Heterodyne whistle in the background.  The 50,000 watt WLS signal at 890 khz is weak enough at Geneseo, Illinois receiver site to allow the interference.  WFIL 1968 George Michaels very real when you put yourself in his chair.

                       NEW YORK

WABC; WNBC,WPTR 1968 Albany, New York See1969 Below on Left.

Gil David and Boom Boom Brannigan -  Fabulous

This is the REAL Boomer. An all new WPTR studio plus an all-new jingle package. It was an unfamiliar new and exciting atmosphere.  Those were the days when radio was. No, wait a minute; those days are now!  At Radio Disc Jockey Homestead we are transforming our culture!  So are the Sounds of Philly Radio and Doo Wop Cafe!

I'd love to generate NEW KISN AIRCHECKS of 1950's. Would it interest you? To make a comment Email or Green Guest button. All are MP3 unless otherwise noted.

If you have tapes, please Email us and share it.

KGW 1968-1970 had jingles with full quality and tons of bass.  1962 KGW first AM stereo station and Fourth-Dimensional sound:  Using 620 khz and KGW channel 8 for stereo listening periods.



MORE FREE DOWNLOADS
    Aircheck Dream List, programs needed:

        KISN Radio,KGW and KGON

KGON Ben Tracy, Larry Curran, Don Hughes 1962

KISN Ben Dawson Night Watch 1958.

More History of Modern Music WIFE/KOIL

Mike O'Brien

Steve Brown KISN, KOIL, WIFE

Johnny Williams Show Kisn 1960

Jack Sunday, Bruno weekends 1962 on Kisn

Johnny Dark, 1960, midnight to dawn on Kisn

Joe Allen 1963-64 KYMN Oregon City.

Ray Horn 1962-3 KGW, Portland Oregon

Roger Morgan Kisn

Russ Ripley 1960 Kisn and KGON-AM

Vic Night KGON 1520 Portland1963.

Kisn/KJR Les Parsons Million Dollar weekend.

Ken Chase Show on Kisn in 50's and 60's.

RDS Don Steele on KIMA, KORD or KISN

Dave Stone Kisn-FM 2000. Earlier Dave Stoners.

Frank Benny 1959-1960 Kisn

Tom Murphy's Buddy, million dollar weekends

Bill Western - All shifts KISN Portland

Gil David WPTR Albany, NY

Steve Phillips in the land of the midnight sun.     "Stephen on AFRS with the Musical Most"

  aka Chuck Weber, Steve Weber,                         50 Year Class Reunion below

RADIO DISC JOCKEY.Homestead.com

Click below for rock and roll oldies.

TEDDY's Media Radio
with Ron Lee, Ray Boomerang Man, Chuckar, Jeanie Day, NEW Robin and Rob your hosts.
Sample Show Script for Chuck Solid Gold Spectacular

Gary Lewis & The Playboys  (1966) My Heart's  Symphony(Vinyl)(Voice) (Ron's Extro w Artist Bio)

Elvis Presley  (1957) (Let Me Be Your)Teddy  Bear(Vinyl)(Voice) (CUT MOST SHORT, if possible) 

"Your Vinyl Teddy Bear!"

Elton John - (1973) Saturday Night's Alright For  Fighting(Vinyl)(From The LP)

"Ron!  Hope I'm not breaking format here, but I love the  hot-button INTRO.

Gene Pitney  (1961) Every Breath I Take(Vinyl)(Voice) Ahhh!   Ahhhh! Conscious.

Floyd Cramer  (1961)On The Rebound(Country)(Vinyl)(45)(Voice)

For you basketball fun-seekers, here on #1!

George Michael & Elton John  (1991) Don't Let The Sun Go  Down On Me(Vinyl)(Live)

++Ron, I played Elton earlier, is this 1 ok?++

George Harrison  (1981) All Those Years Ago(Vinyl)(Voice)

Glen Campbell  (1969) TrueGrit(Country)(Vinyl)(Voice) Thanks  Ron Lee, and I remember taking the Grit newspaper, do you,  back in 1969.

Hermans Hermits  (1967)No Milk Today(Vinyl)(45)(Voice) We  won't send you to bed without your warm glass of milk.

Jack Blanchard & Misty Morgan  (1970) Tennessee  Birdwalk.(Vinyl)(Voice Program) thanks Mister Big.

Let's hang-out the bird's Dirty Underwear.

Rick Nelson (19  ) Young Emotions - Vinyl - No Voice

Jay And The Techniques  (1968) Strawberry  Shortcake(Vinyl)(Voice Program)

Jim Reeves - (1959) Home(Country)(Vinyl)(From The LP The Best  of)  "That's the late Jim Reeves.  Home.  He used to belong to  a little church in the dale.

Kaylin Twins  (1959) WHEN  (Vinyl) Two great peppy vocalists. Morie and ___.

"Get down Teddy Fans, Gonna knock your socks off here:"

Jimi Hendrix  (1968) All Along The Watchtower(Vinyl)(Voice  Program).mp3    Watchtower?  Jean, isn't that the free  magazine they used to stick in our screen door?  That's when I  used to run out of material for the show.

  Jimmy Cliff  (1969) Wonderful World, Beautiful  People(Vinyl)(Voice) Ahhh, it's a Great World.

John Lennon   (1981) Woman(Vinyl)(Frome The Vinyl LP Double  Fantasey) Loved that sound, when I was on the KODL transmitter  down the dial at 1440 a.m. 

Jimmy Jones  (1960)Handy Man(Vinyl)(45)(Voice Program)

Home Repair

Johnnie Ray  (1951) The Little White Cloud That  Cried(Vinyl)(Voice)  Ron, that fact about Johnnie being in  Dallas!  That just messmerizes me!

Stylistics song or Intruders (    ) with... UNITED

  Johnny Burnette  (1960)You're Sixteen(Vinyl)(45)(Voice  Program)   Sweet sixteen,  teen agers. ya know what I mean?

SEGUE and or Jingle/Segue

Johnny (Johney?) Cash - (1958) Ballad Of A Teen-Age  Queen(Country)(Vinyl)

Johnny Crawford - (1962) Rumors(Vinyl)(From The 45 Single And  Not The C D)(Voice)  Now, the boy on the street Gossip column,  The Rifleman's Sun, in 1962, Jawneee, CrawwFord.

either: Johnny Mathis - (1962) Gina(Vinyl)(From The 2 Record  Set And Not The CD Jonny Matis.  Transporter year retro 54 yr gold

OR:  Johnny Mathis & Deniece Williams  (1978)Too Much,Too  Little,Too Late(Vinyl)(45)  Now step into my transporter and  I'll send you back 38 swingin' years.

Temptations (   ) Since I lost my Baby 

My memory of Chinatown at Yokohama, Japan at the Bar Bacchus.   Jukebox never missed a track on that old Seaberg!

Johnny Rivers - (1966) Poor Side Of Town(Vinyl)(Voice Program)

Keith Green  (1975)You Put This Love In My  Heart(Vinyl)(45)(Voice)  Yeah!  Dan Peak sounded very much  like Keith Green.  But what a tragedy for Keith!

Ron Lee and I both love you Internet listeners here and our  enemies overseas, and here in the states.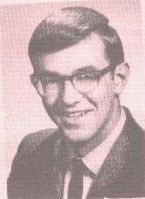 Vince: a little bit of New York Radio.

Leslie Stevens:  Fantastic Oldies

LINKS TO STATIONS CHUCK WEBER HAS ON WWW.PANDORA.NET.  I programmed the Song Titles and Artists, but the computer may, or may not know how to shuffle them.  You may vote on "Thumbs Up or Down" and Pandora will bypass songs you vote down, up to 7 per hour.  This is Free to you.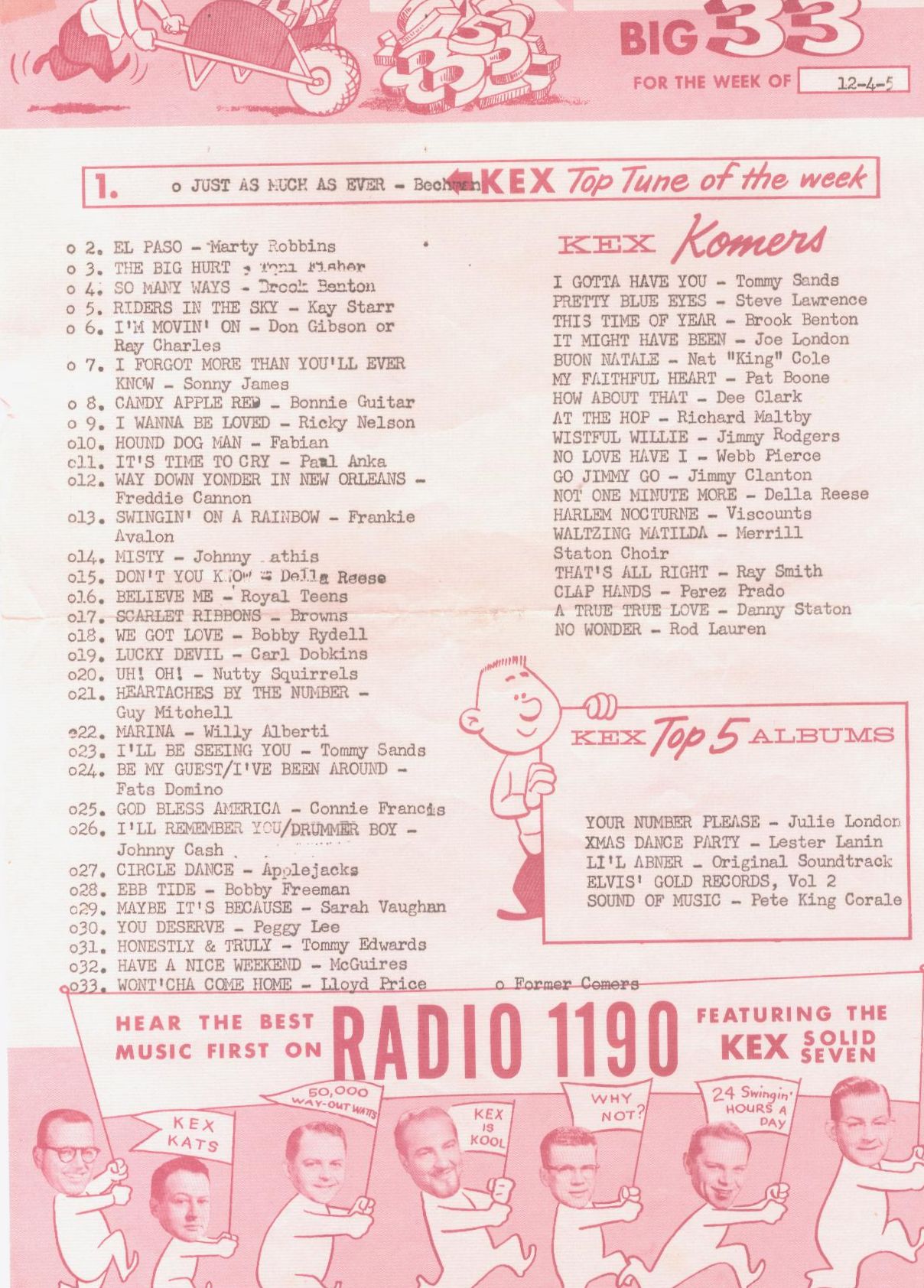 Barney Keep  Geo McGowan Russ Conrad       Lee Smith   Little Bob Liddle John Gordon      Al Priddy

Mornings     Stage announcer

                  pm drive      Midday               Sports            All night Al
Not 1955 but most likely is 12-1958 or 1959

If you are having problems Emailing, try:

Chuck at YahvahYahweh.Name or use Outlook Express:

                      The Chukkar of KISN